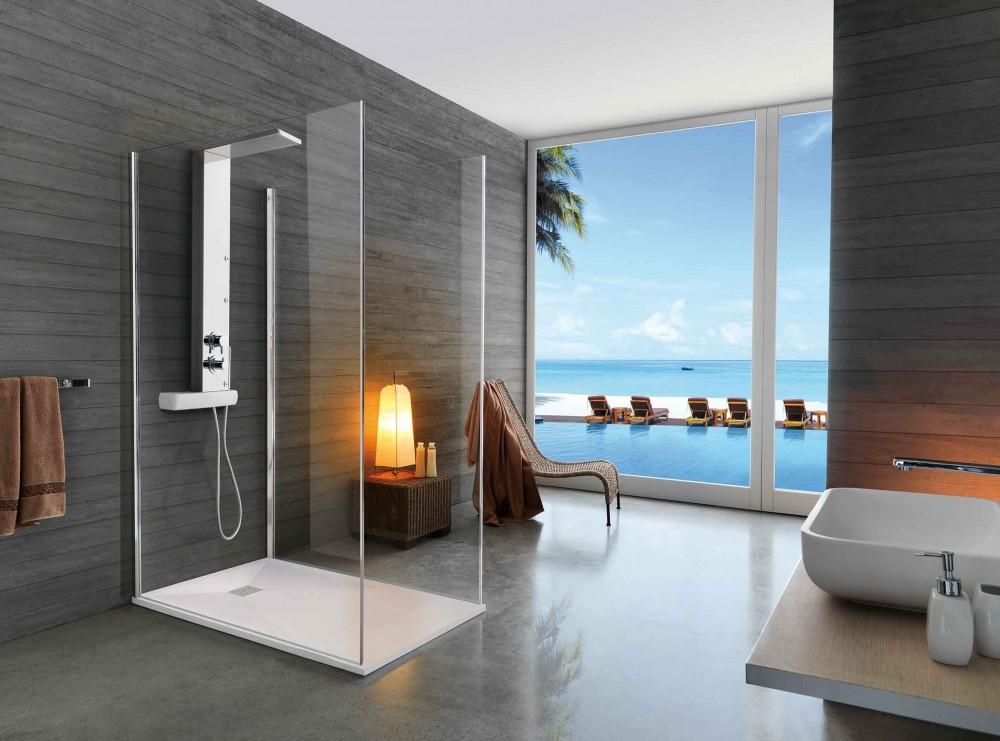 2015 is characterized b y the revolution in shower design: thanks to advanced technology, the Samo bathroom features continuous surfaces, offering the maximum in comfort and modern design. Not only new homes, but also restructuring projects and modernizations can have the shower flush with the floor in an elegant new trend of reduced outlines. The shower flush with the floor creates continuity at the level of design and total usability of the space.
Installing a shower free of architectural barriers improves the accessibility of the bathroom as a whole. Freedom, safety and practicality are the distinctive elements of this new trend in the world of bath interiors. In line with this trend, Samo presented, among its new products for 2015, the new Stone and Stonefit shower plates to satisfy even more effectively the demands of a continuously changing market. The shower flush with the floor produced by Samo is an exclusive, versatile project, thanks to the wide range of sizes and vast selectio n of materials and shapes and, for this reason, is very attractive to the end consumer.
Stonefit
Stonefit shower plates feature a lightened, simplified design to meet project needs in the best possible way. Carefully studied in every detail, the series also offers a wide range of custom designs thanks to the possibility of supplying sizes by the centimeter and the creation of two new colors "arctic" and "dove gray", as a sign of continuous style change. The new "embossed effect" texture is highly effective, offering a delicate sensorial experience combined with the careful study of safety, thanks to its non-slip effect.

Stone
Stone was developed to meet qualitatively higher demands, supplying the same product as Stonefit in "mineral marble" with pre-set dimensions to make the product immediately available, but with the same unique features. A new texture of the ribbing, based on the naturalistic inspiration that gives shower plates a unique sensorial sensation without losing quality thanks to the non-slip effect.