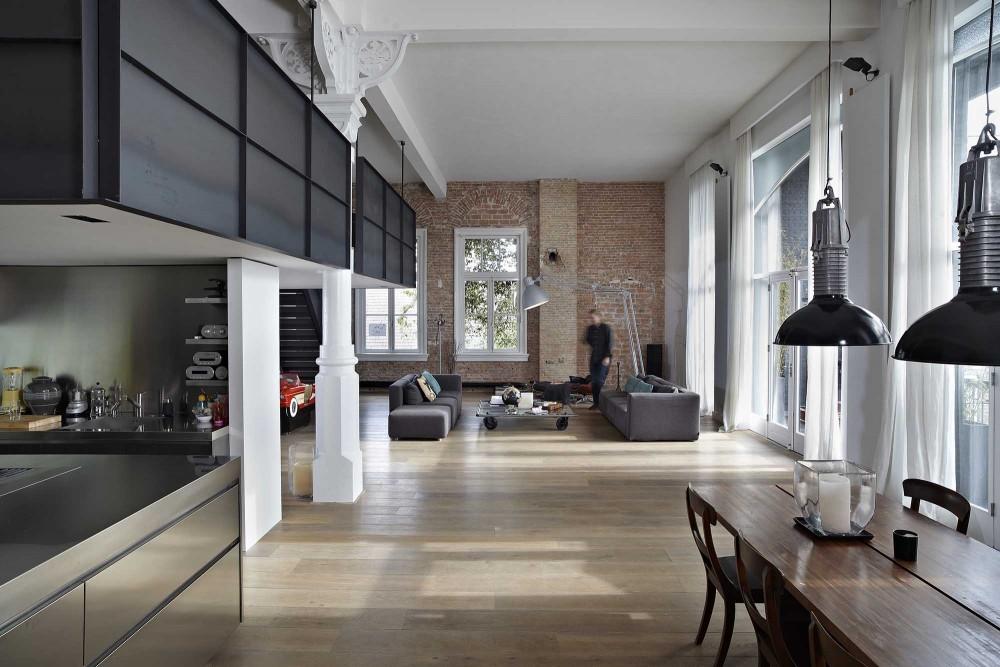 The project was designed by the firm Witteveen Architects but it has been Houtwerk BV, member of the Quality Club of HI-MACS®, who has materialised all this changes.
Canal House is a very wide space which provides a sensation of freedom and movement. Moreover, another important detail is that a big part of the personalised designs for this house have been made with the Hi-Macs acrylic stone in the Alpine White colour.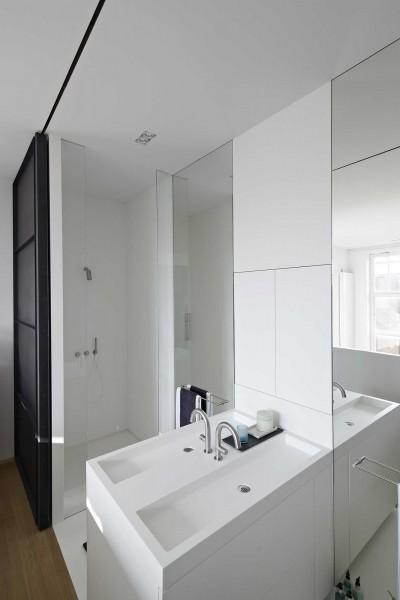 A project where the architecs have used clean and minimalist lines that remain the uniformity in the full house.
Moreover, it is important to say that HI-MACS has incredibles characteristics such as durability, resistence and thermoformability, and offers a big number of posibilities with unique colours, effects and textures.
A house where each detail counts. In this way, first of all it is important to talk about the bedroom, where the renovation coincides with the aesthetic and materials of the rest of the house. Is for that reason that HI-MACS was used in order to coat the bedroom zone of the loft, the full balustrade and the doors with the handles integrated.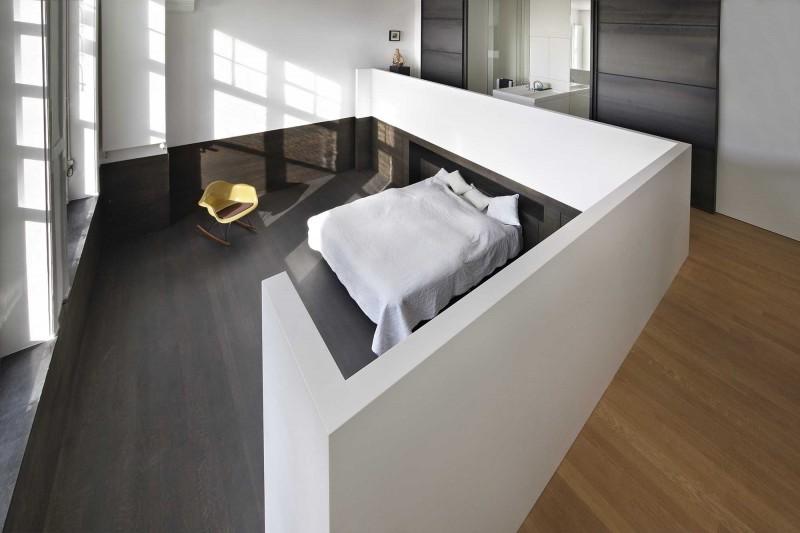 Finally, it is important to talk about another part of the house, the bathroom, that is completely built of HI-MACS not only the floor and the walls but also the shower and the tailored basin. In this part of the house it highlights the big integrated bath, also made with HI-MACS and where the walls are perfectly mixed with its structure.