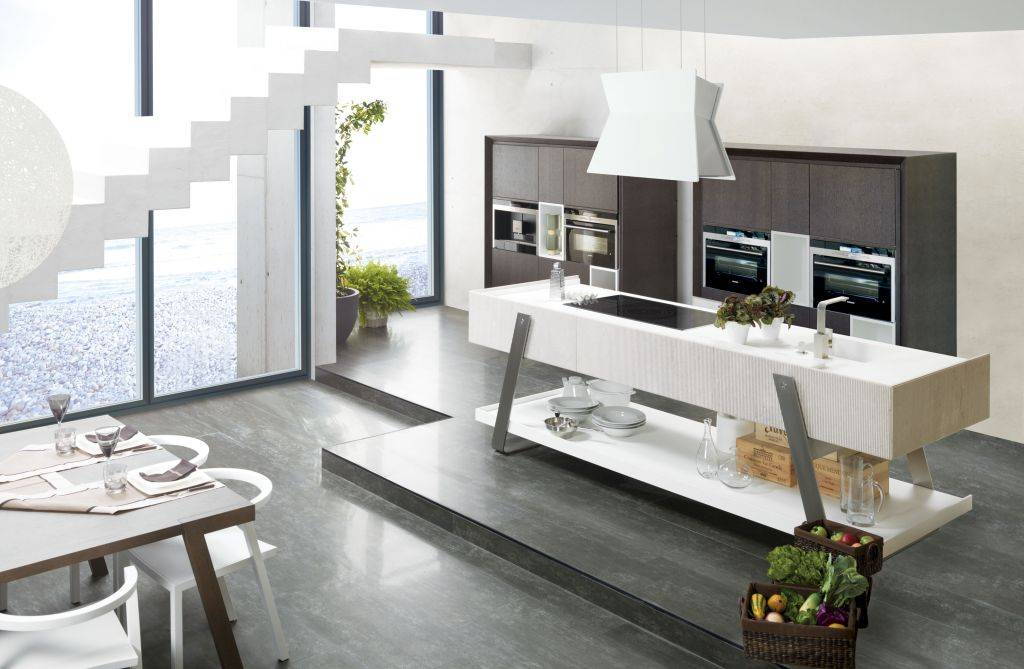 The prestigious Good Design, the oldest and world-wide most important industrial design program, gave its award to Gamadecor, company from the Porcelanosa Group, because of its Trotter kitchen from the Emotions Collection.
Above some original iron bases shaped in oblique designs, there are the different modules that set this singular type of kitchen. Both the island and the columns are half-suspended on the air and they touch the ground only through sterilized iron structures; this increases the sensation of lightness and the visual amplitude of the space.
The island incorporates a Krion worktop with an Easy Rack system which allows the ordination in comfortable containers. Mármol Blanco Tabarca Stripe, slotted-texture material, was used to coat the superior perimeter. The columns zone, which reunites all the integrated electronics, it's framed with a wood structure in Roble Coco Vintage finishes. Semi-automatic opening it's also assured with the push-systems.