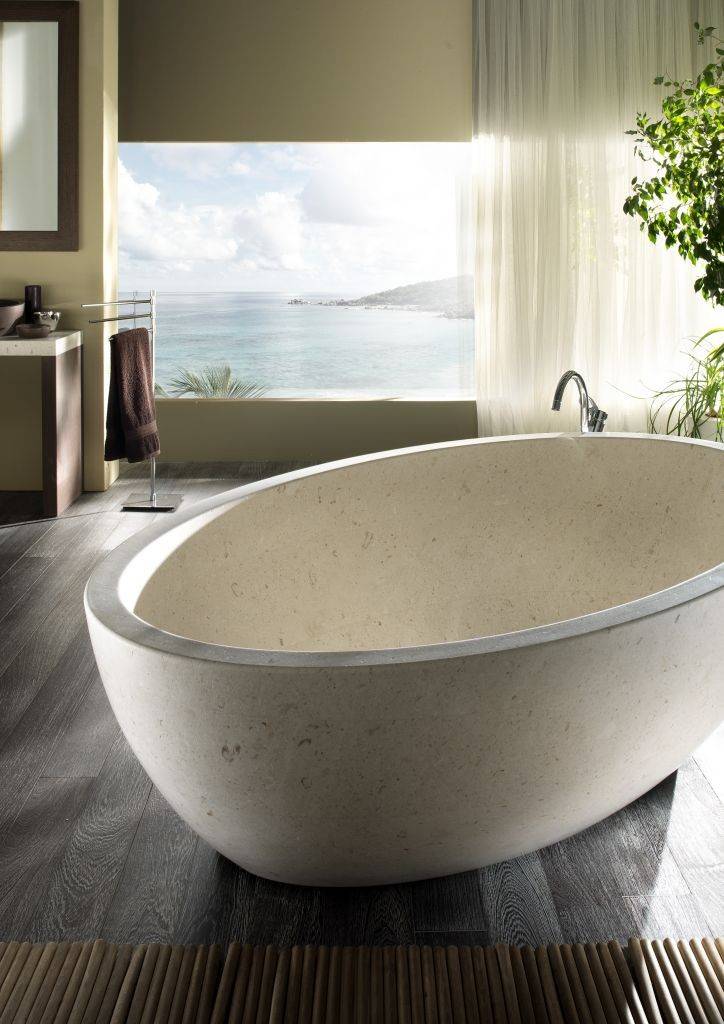 To satisfy the demands of the new lifestyles centred on the bath as a place of intimate well-being and wellness, Margraf proposes design solutions that put marble, a natural and eternal stone, at the centre of aesthetic and functional research in a private residence, in a public environment or in a hotel. The bathtubs, the shower trays, the suspended washbasins, as well as those above the counter, recessed or self-standing with an integrated column, of varied shapes and dimensions from the Vicenza Company, create a magical atmosphere and give a touch of unquestioned refinement, in harmony with nature and in respect of the environment.
Margraf proposes not only exclusive products of excellence, but also a vast range of solutions, from the floors to the wall coverings, up to an full service of consultancy, indispensable instruments, today, in quality building.
Margraf marbles skilfully worked by the Company's specialised craftsmen, integrate themselves perfectly with the sanitary fixtures in porcelain and the most innovative faucet fittings thanks to their forms which can be personalised and to the different kinds of colours and finishes; they can also be used in combination with other materials, such as wood, to make the bathroom a unique and personalised environment.
The flooring and the wall covering in honed Chocolate linked to the shower plate in  honed Granada Beige from the Quadra collection, is suitable for those who seek that extra touch in the wellness zone; the free standing bath in Veselye Fiorito of the Gaia collection dominates the bath environment like a sculpture, granting it a touch of class.