Once again, the American architect Daniel Libeskind has collaborated with de Spanish multinational firm Cosentino in this case in the installation "Musical Labyrinth". A project presented at the Cosentino City showroom in Manhattan.
At this event, Libeskind has explained all the details of the project to the different media that were there. "Musical Labyrinth" is an installation sited in Frankfurt that every visitor to the German city will be able to see in Frankfurt's Opera Square. This 289m2 intallation, that according to its creator is a work of public art, simulates a deep black landscape and is engraved in white with the original concept sketch by Libeskind created for the "One Day in Life". But all of this it's possible thanks to Cosentino's ultra-compact surface Dekton®, that can be customized using techniques such as etching.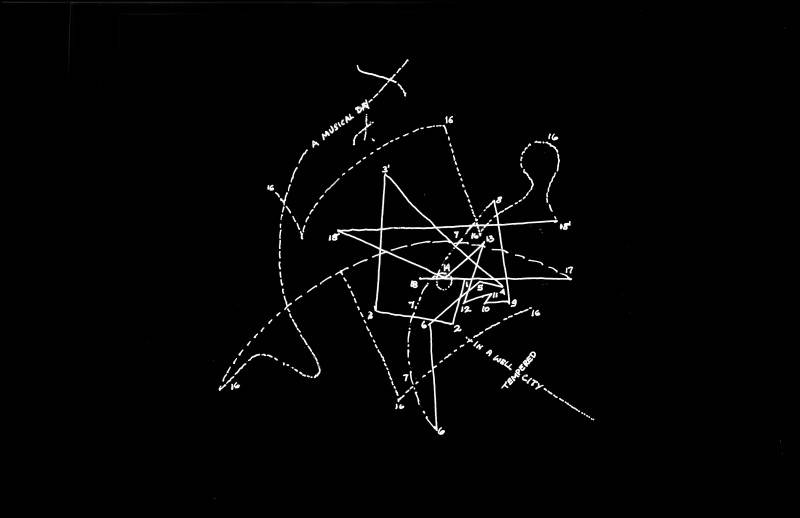 Moreover, "Musical Labyrinth" is made of 80 personalized Dekton slaps in black "Sirius", with a mesure of 3.2m x 1.4m. All of these slaps serve as a canvas for Libeskind's design to be applied using sunken relief in white. The lines of the drawing illustrate an imaginary labyrinth within the city, indicating the points of the addresses of the 18 concerts and performances of "One Day in Life".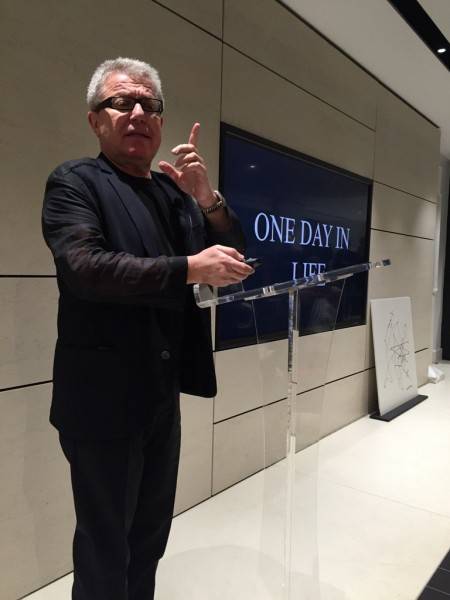 As we have explained before, this is not the first collaboration with Daniel Libeskind. And that is that, this is the fourth time that Cosentino and the studio of this architect work together. Prior projects include: "Beyond the Wall", an installation that was first presented in Silestone natural quartz during Milan Design Week and is now permanently installed featuring Dekton at Cosentino's global headquarters in Almeria, Spain; and the sculpture "Sonnets in Babylon", created for the Venice Architecture Biennale.