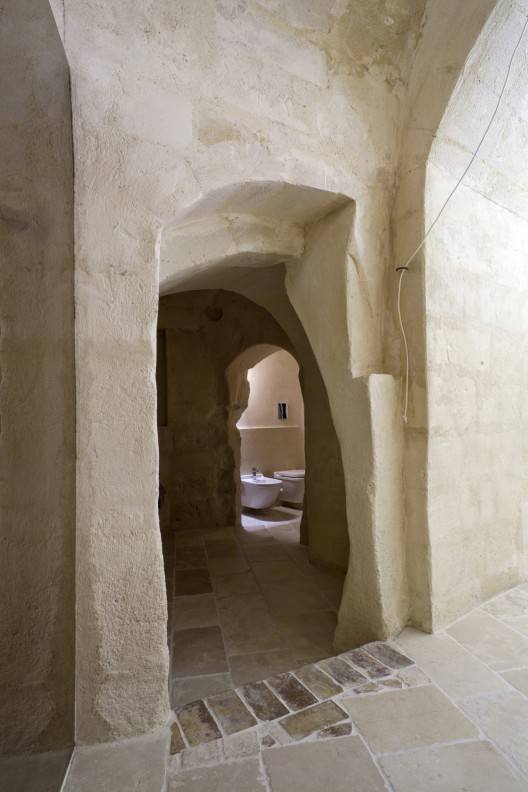 The hotel's rehabilitation took place in the neighborhoods Sassi, World Heritage Site, inside Matera's city, one of the oldest in the globe. The structure was abandoned since the XVII Century and it's been reinvented completely by the architect Daniela Amoroso. The finality is to create a spacious and cozy design hotel.
The material that defines this place it's undoubtedly the stone, which is present in every corner of the structure, beginning from the walls and going up to the ceilings. The cold touch of the stone is contrasted by the warm brown tonalities which confer a nice homelike feeling. An interior courtyard it's the space that connect the other rooms, through a structure of vaults recovered from useless pavement layers.
In contrast with the stone it have been added details such as linen hand-made curtains, in order to control the lightning wisely and elegantly. Using small superior windows, the light enters the rooms and leaves some spaces with shadows, creating a mysterious and charming atmosphere.