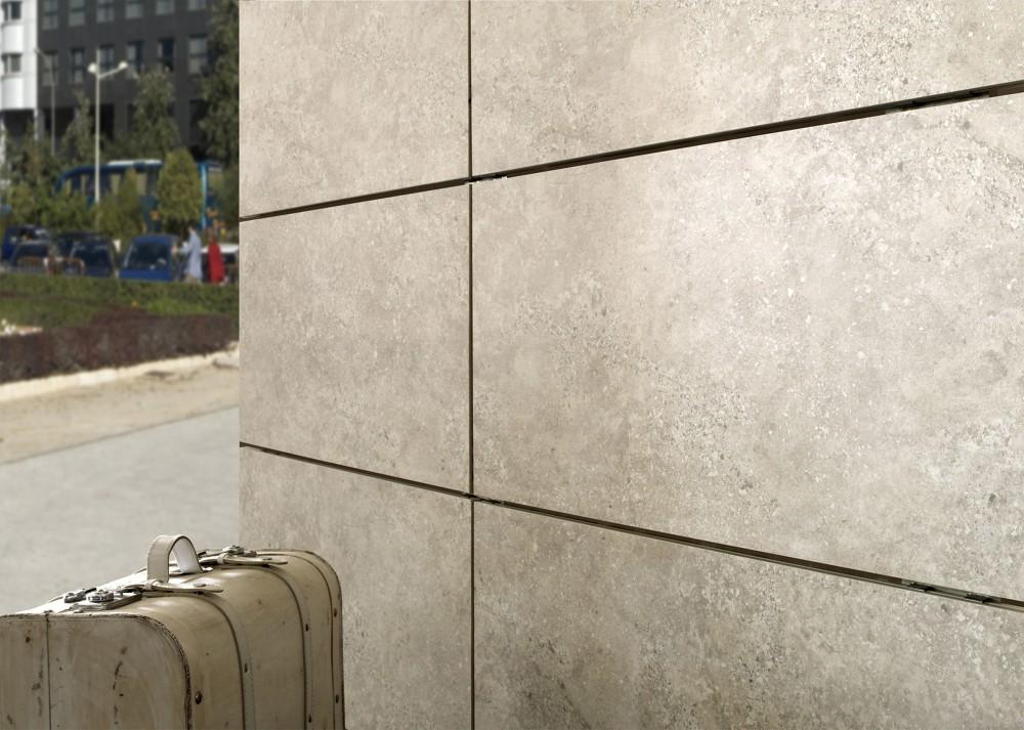 In addition to its traditional catalog with textured and polished surfaces, Frontek offers metal collections, the latest designs with structured surfaces and new finishes in stone and wood, two of the most innovative trends for cladding the facade.
This is a piece of extruded porcelain ceramics with excellent technical qualities for the cladding such as: high hardness, high strength or low water absorption.
[mudslide:picasa,0,103361596788116449408,6203215796498296561,400,center]
GRECO GRES GROUP
Through a production process unique in the world, the Frontek factory develops exquisite design finishes that reproduce the natural beauty of quarried stone, exotic woods or volcanic rocks. The Greco Gres Group offers these and more possibilities thanks to its team of specialists and a research laboratory that uses the most advanced technology to create ceramic pieces tailored to each customer in a variety of sizes up to 60×180 cm.
EXCEPTIONAL PIECE FOR VENTILADA FACADE
So, this exceptional piece for ventilated facade, requires no cutting or drilling to be fixed to the metal structure. On the other hand, it has a studied design, with a double self-ventilated wall and longitudinal grooves that makes it compatible with any anchoring system on the market. Thus any weakening, tiles which need cuts, holes or slots for attachment are suffering, is avoided.
In short, Frontek offers the perfect solution for cladding facades of public buildings, offices, hotels, department stores, besides being the best choice for residential buildings.