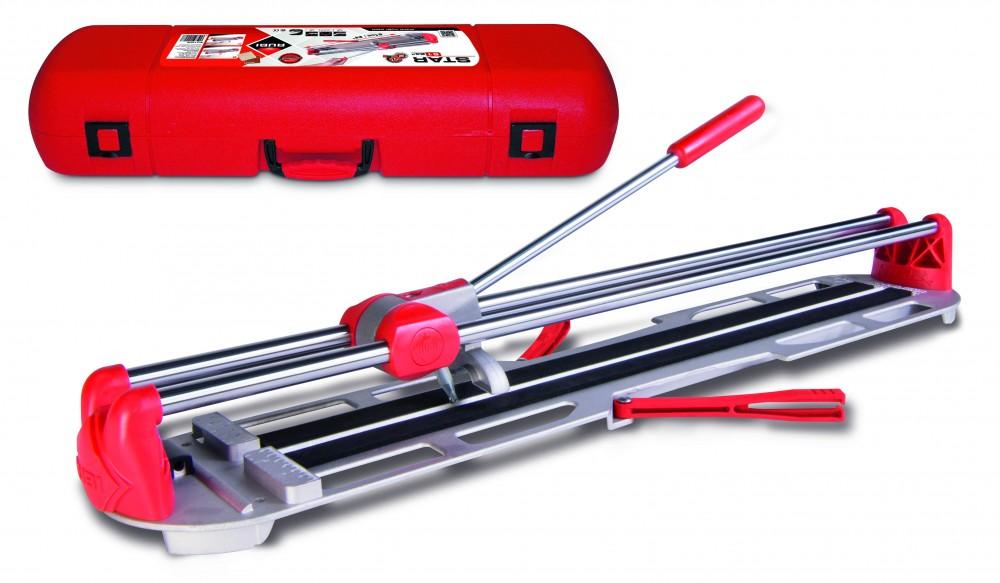 The range of Star manual tile cutters for ceramic has been very successful since it first launched and is popular among both professionals and Diy enthusiasts. In order to update the complete range, Rubi has designed two new manual tile cutters; the Star and Star Max. These cutters will replace all current models. The new model cutters do not compromise on the lightness and simplicity of current model designs but incorporate substantial improvements.
[mudslide:picasa,0,103361596788116449408,6202518789463987905,400,center]
The new breaker on the Star Max has been completely redesigned, with better performance both in the process of scoring and snapping.
Functionality, practicality and longevity of Rubi cutters are mandatory criteria of users worldwide. However, without losing the usual simple appearence of these cutters, designers have succeeded in giving a more modern, contemporary and dynamic look to one of the more popular ranges of Rubi® cutters worldwide. Among the changes highlighted, the Star Max cutters are available with carry bag/ backpack for easy transportation.