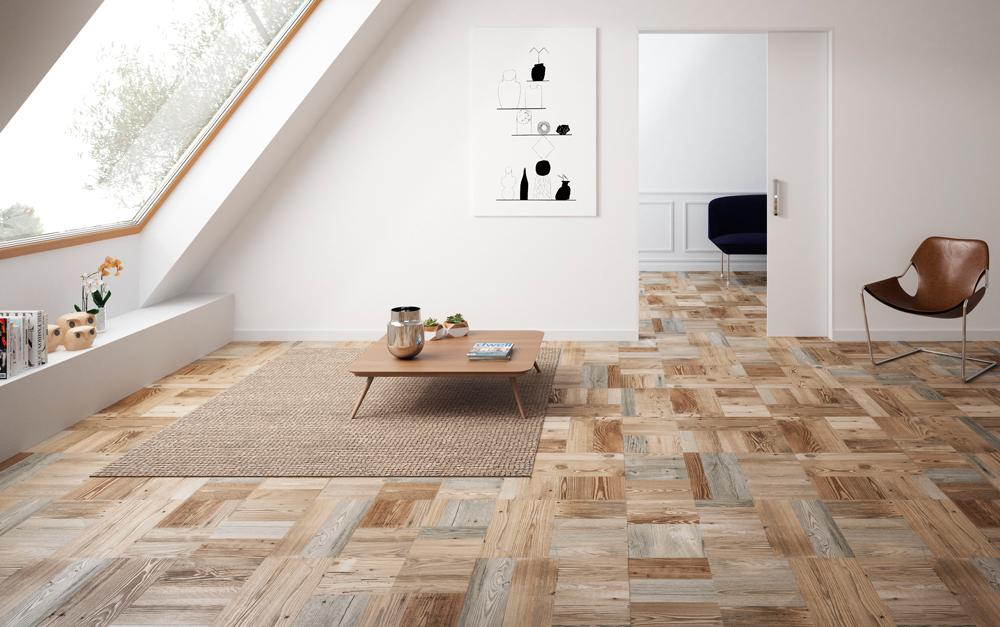 First of all, it is important to talk about Magma, a new marble color integrated within the Stone Collection. This collection consists of the following colors: Kalos Bianco, Bianco Agatha, Agatha Caramel, Tivoli travertine, Travertine Bali. Magma is the new color inspired by Italian stone Portoro characterized by its black background and golden grain. The Portor is one of the most expensive marbles market and also the most appreciated.
Further it emphasizes Steel White and within the range of Steel Collection includes the new color Steel White.
[mudslide:picasa,0,103361596788116449408,6202549764096757201,400,center]
On the other hand, we must highlight Village. And it is within this material Deco Collection is a mosaic of wood of different colors, designed for environments integrates very vintage.
Strattos Collection is a new collection composed of a single color (Strattos). The Strattos reminds the troweling cement finish and aesthetics. Highly recommended for walls. It is available in natural and bush-hammered finish.
Since Levatina have created the Elements concept, with fire, wood, metal and earth as inspiration, the purest materials from nature created digitally. And the stand will be a Gastro Techlam Cersaie called Elements, with the novelties presented.