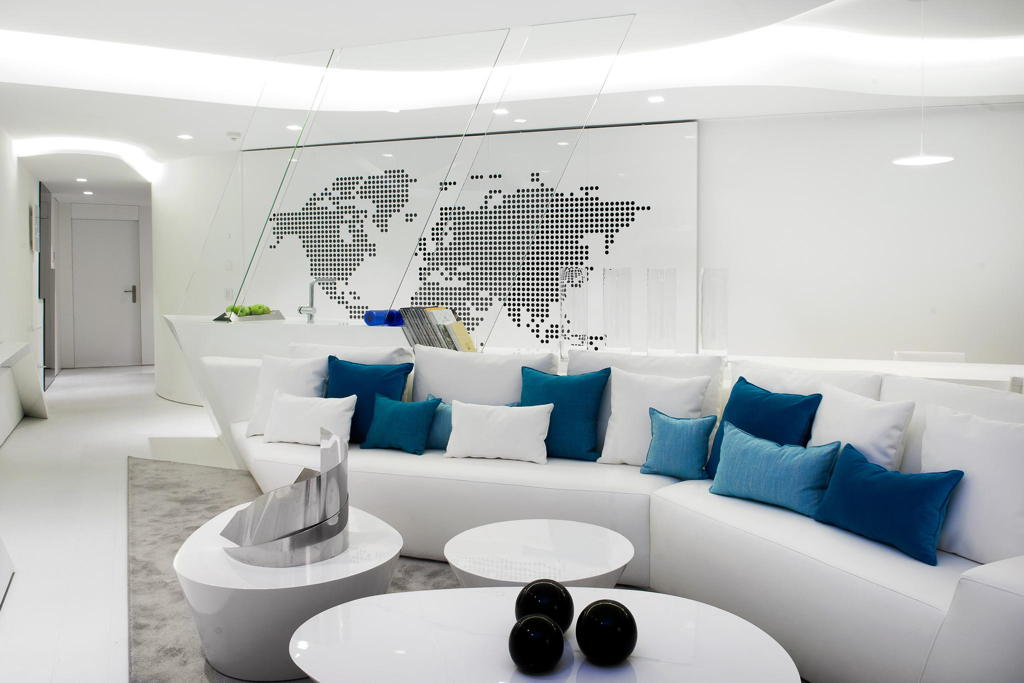 This project comprises a penthouse reform of 130 sqm that is located in Torre de Madrid, one of the most important skyscraper of the capital of Spain.
First of all, it is important to talk about the access to the house, that is given through a hall forked in two branches. The first one is a public area with the living room and kitchen and takes it as an open concept. The second, is connected to the private area of the penthouse with one master bedroom and a bathroom in suite, and another bedroom with a bathroom in the corridor.
About the public area, is important to talk about the living room, designed as a polyvalent space appropriate  for the modus vivendi of young owners. A place that is completed by a balcony that offers excellent views of the city.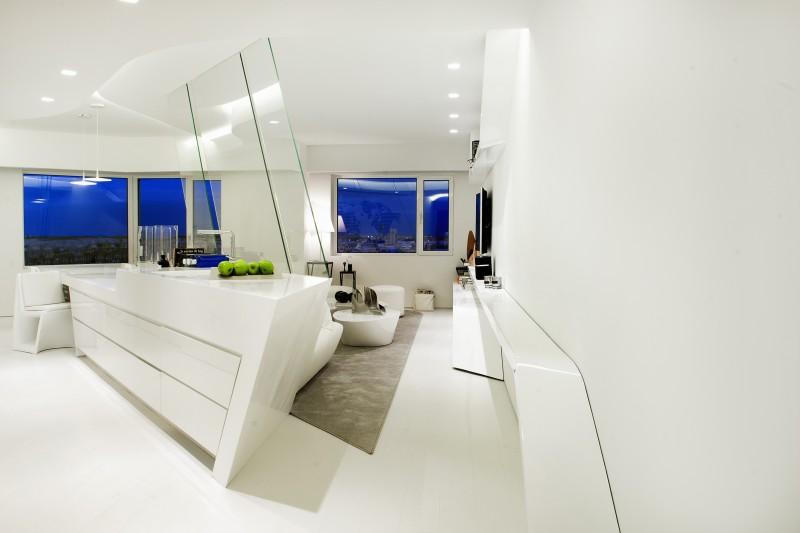 Moreover, is important to say that white is the protagonist of this project, that besides, is located at 142 metres high, characteristic that provides enormous luminosity to the place.
On the other hand, now is the moment to talk about de furniture. About this, it should be noted that almost all has been designed by A-cero in exclusively for this apartment and in white lacquered wood. For example the sofa, designed by A-cero and upholstered by "Alonso Mercader". The Kitchen is also by the architecture studio for "Baco" and a sliding door can hide it. Another important detail of the house are the lamps "Vivia Skan", that hang from the ceiling over the dinner table. In this space the chairs are "Rest" designed by A-cero for "Vondom".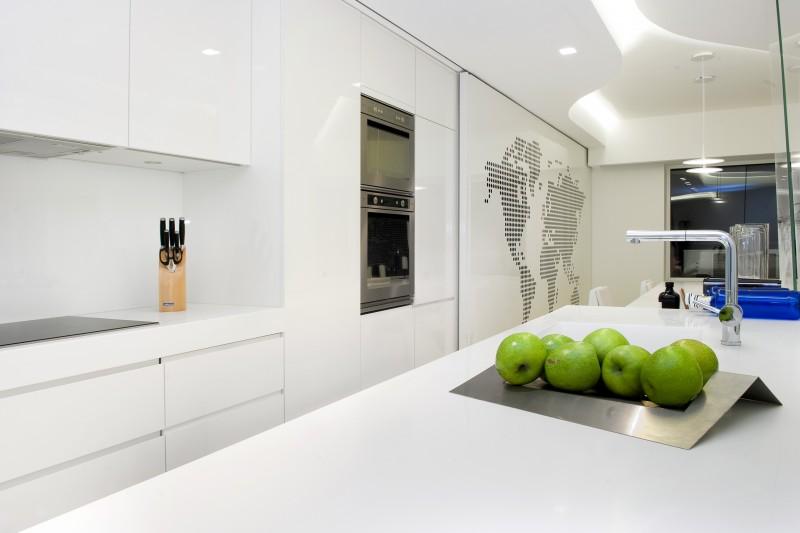 Finally, it is important to highlight that all the space is equipped with a home automation system to control all aspects of lighting and security.