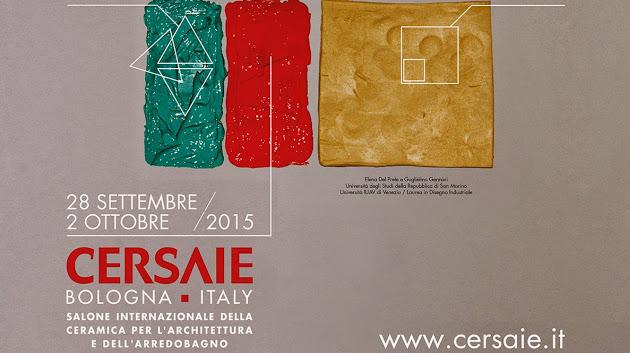 Cersaie, the world's largest exhibition of ceramic tile and bathroom furnishings, and Expo Milano 2015, the universal exposition hosting more than 150 country and theme pavilions in the Rho Pero fairgrounds near Milan, have a point of contact in a project held in the ceramic district. One of the initiatives organised during Expo 2015 to promote the area of the Sassuolo Ceramic District is theCeramicLand tour, the first industrial tourism project exploring ceramic tile production in the provinces of Modena and Reggio Emilia. Promoted by the seven Municipalities of the Ceramic District (Casalgrande, Castellarano, Fiorano Modenese, Formigine, Maranello, Sassuolo and Scandiano) and Confindustria Ceramicaand organised with the contribution of the Emilia-Romagna regional government, the project involves the participation of a number of companies who have undertaken to offer visitors an insight into the technology and science that lies behind Italian ceramic tile production.
Participants will have a chance to visit local laboratories and factories to find out more about the most sophisticated Italian ceramic products, which are renowned the world over for their beauty and quality, and to discover the origins of these products, from production through to showroom displays. The companies taking part in the project are Casalgrande Padana, Ceramiche Coem, Edimax Ceramiche, Florim, Marazzi Group, Laminam, Marca Corona 1741, Tecnografica, Stylgraph and System.
The CeramicLand tours began on 1 May and will be held twice weekly through to 31 October. The tours take place on Wednesday and Friday afternoons, starting at 1.00 pm from Maranello and 1.30 pm from Sassuolo Terminal located in Via Radici in Piano in front of the train station for Reggio Emilia.
In view of the area's unique combination of artistic and industrial culture, wealth of historical and natural sites and love of good living, each CeramicLand tour features a guided visit to two local companies followed by an immersion in well-being and culture. A number of outstanding locations in the participating municipalities have been chosen for these cultural forays: the Ducal Palace of Sassuolo, the Salse (mud volcanoes) of Nirano, the Castle and Ceramic Museum of Spezzano, the Rocca dei Boiardo in Scandiano, the Casello Osteria Vecchia in Casalgrande, the Rocchetta of Castellarano, the Castle of Formigine and last but not least the thermal spa Terme della Salvarola which has organised a dedicated "Club del Prodotto". Each tour lasts for about 4 hours.
For further information visit the website www.ceramicland.it. Bookings are managed by the travel agencies ModenaTur of Modena, SnackTravel of Castelfranco Emilia and Itinere of Reggio Emilia, official partners of CeramicLand Tour.