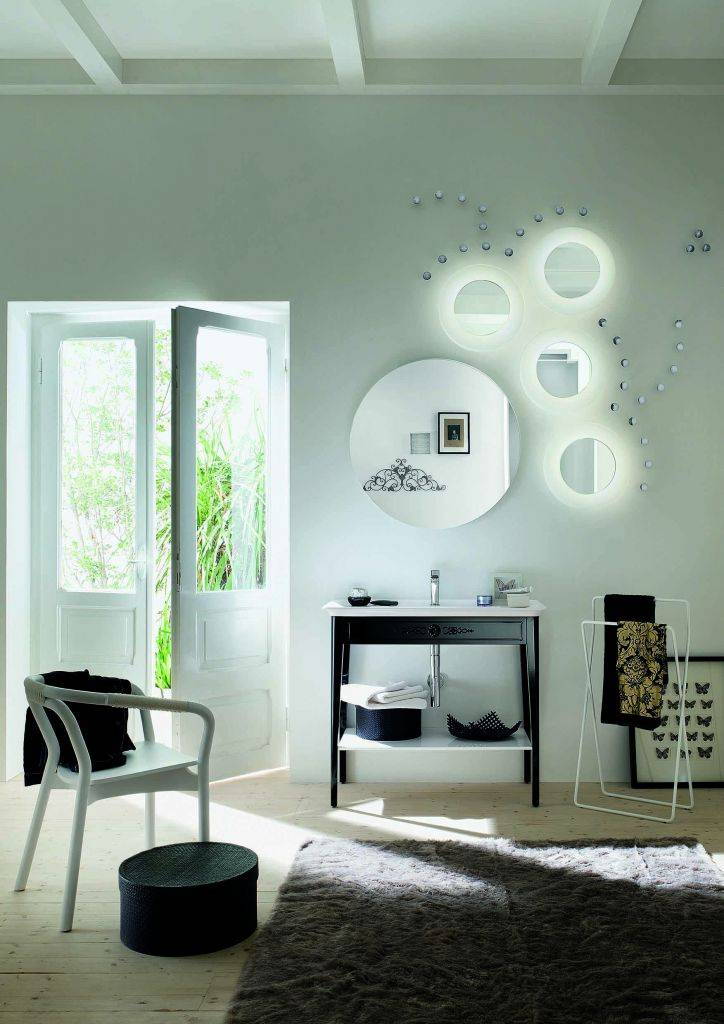 January 25 saw the close of Swissbau 2014, the trade fair during which Inda
made its debut under the new banner of Holding Samo Industries, following the completion, in August 2013, of the
joint venture between Inda and Samo that has made them a single international leader in the bathroom furnishings
sector. 2014 is set to be an important year for Inda, marked on the one hand by a new beginning and on the other by
the company's 70th anniversary on the market.
These seventy years of success ensure major new developments are on their way throughout the whole year,
starting with the new collections and solutions studied to respond to the needs of consumers on the one
hand and design engineers on the other, offering a distinctive take on different lifestyles thanks to cuttingedge
research and proposals able to stay one step ahead of market trends.
Presented at Swissbau 2014 were a number of sneak previews that went from the bathroom furniture segment, with
the Soft series, to the Tosca series in the Accessories Range.
The Soft series, designed by Paolo Salvadé, features bathroom furnishing items in which curves are the main
element, gently shaped and balanced to create innovative, tasteful accessories perfectly in line with current trends.
Brand-new for 2014 is the addition to the collection of the attractive new Console sink, featuring distinctive soft lines
able to bring a confident, assertive style slant to the bathroom area. Available in 40 different colours, both matt and
glossy, and in 3 wood laminates, the Soft Console sink is the perfect choice for those seeking a contemporary style
with delicate shapes rooted in tradition.
Another brand-new element for 2014 is the Tosca series of accessories, with a Neoclassical inspiration, featuring
graceful, fluid lines in a romantic style, designed to adorn your bathroom with elegance beyond space and time, in
which accessories have a central role to play in the work of art created. Designed for a smooth, tasteful, flexible
look, Tosca is the ideal choice for a practical, functional bathroom where Inda's hallmark supreme quality and
attention to detail are evident.