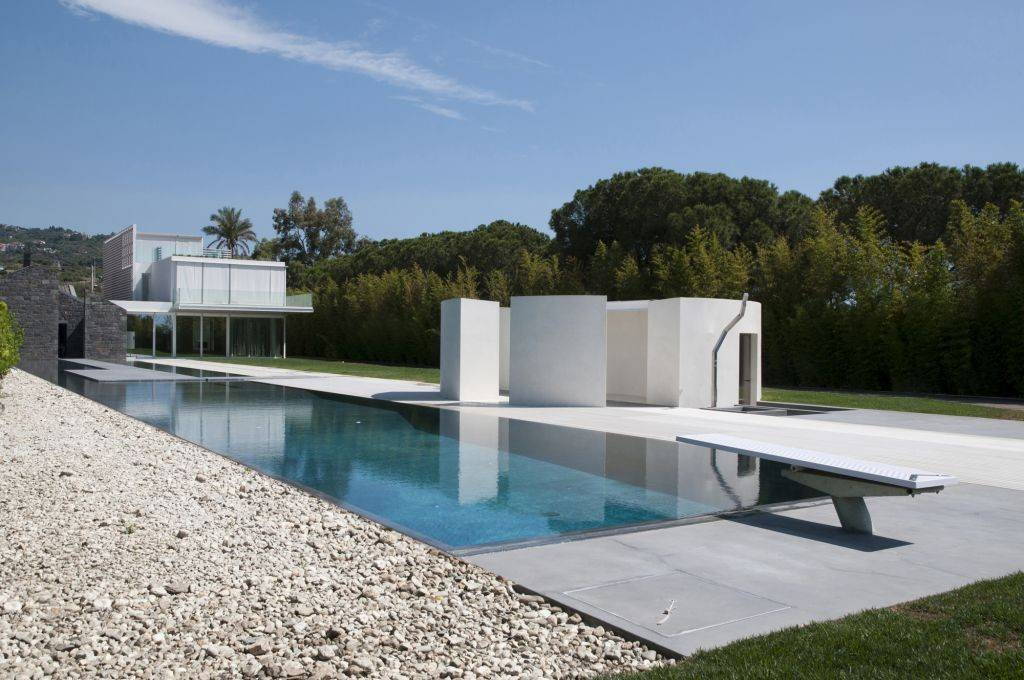 New renovation in Catania, Italy, by A-OMA arquitects. Villa A is the result of a double intervention: the re-use and restructuring of an existing house and a new extension close to it. The project insists on the dialogue between these two realms as a metaphor of both a traditional and domestic intimacy and a contemporary and clear extroversion.
In fact, if the existing building conserves its closed and massive character, the new one is transparent and luminous. If the former keeps its original pitched-roof geometry and materials (mostly lava stone and wood) the other plays with a minimal geometry and more contemporary materials (steel and glass).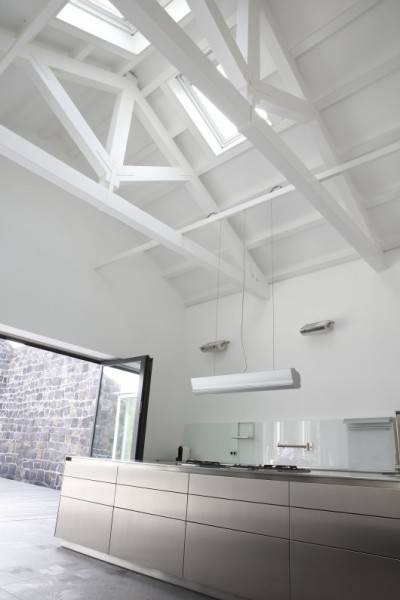 The project is most of all characterized by an intentional environmental care. In the south of Italy the major problem is to protect a building from heath rather from the cold of its tempered winters. So the old complex benefits from the inertia of its thick walls while the façades of the villa employ glasses with adequate solar and exterior curtains. On the roof the pensile garden plays its fundamental cooling role.