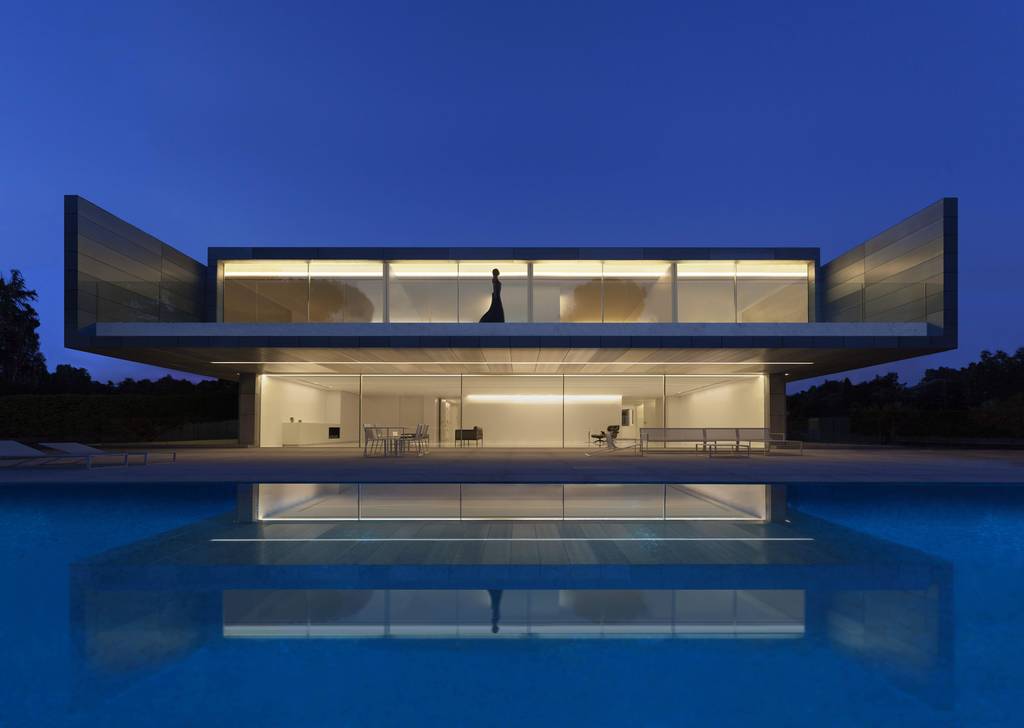 From 'Renovation Today' we talk about the last project developed by Fran Silvestre Architects and in which every detail is taken care of. In this case the project is the Aluminium Houe, a single-family home which counts with a constructed suface of 958 m2 of a total of 1770 m2.
Located in Madrid, this house is surrounded by a garden with big trees and incorporates a big swimming pool. An horizontal piece with a metal nature that creates the effect of count with a single floor and which constrast in a perfect way with the trees that we have mentioned before.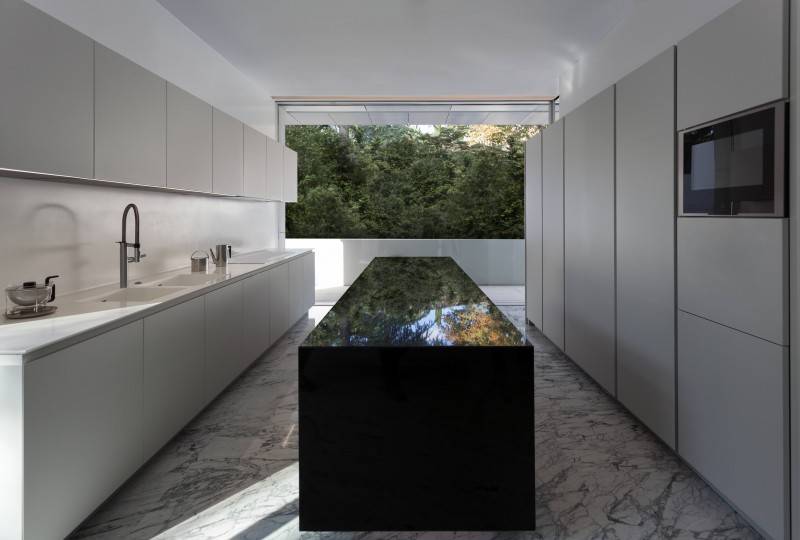 Moreover, this house has a day zone, understood as a base emerging from the same natural stone which paves part of the plot. Talking about the night zone, this is located over the day zone, incorporating views to the north and south and with shaded terraces in which to enjoy the exterior. Other items that we can highlight in this house are the stairs and the interior centered atrium which distribute the rooms, establishing a functional hierarchy in which all spaces open up to the garden.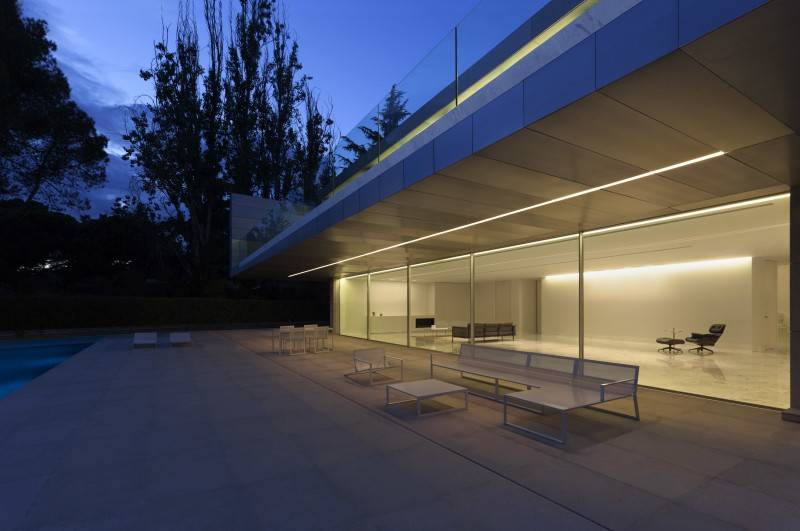 On the other hand, this is a house which highlights for its minimalism and for the black and white that are the dominant colours. A project with big dimensions that has required the participation of a large group of professionals y that has incorporated all kind of details as, for example, radiant floor.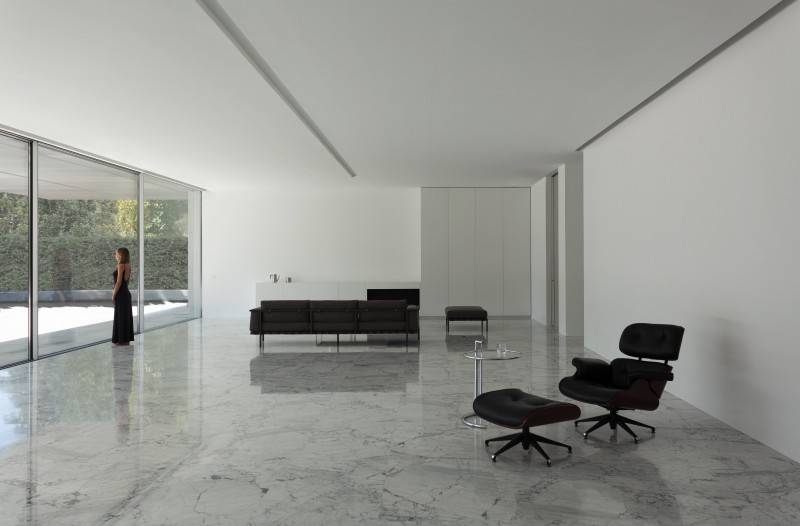 So, this is a house perfect to enjoy all the year.