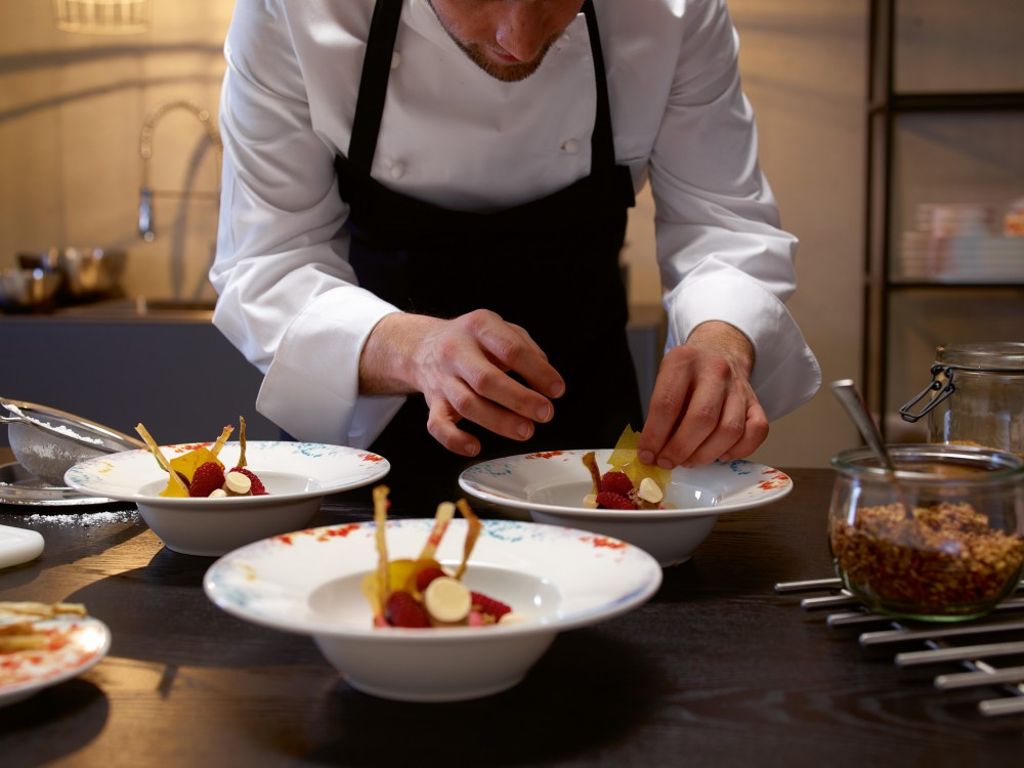 Genesis, the Big Bang – powerful, expressive, versatile. Just like Genesis by Affinity. The new décor puts strong colors on the table – and on the buffet table, in the banquet hall, in room service and on and on and on. As an accent or complete composition – however the chef wants it for his kitchen creations.
Genesis by Affinity is inspired by the latest interior design trends: if recently discreet, neutral tones were the preference, then internationally, things swing back to powerful colors. In this context, the expressive décor, which is reminiscent of artful eruptions of color, was laid out in radiant and harmonious tones of red, blue, petrol and yellow. Together they unfold an explosive play of color that is gently calmed with a restrained gray. "More color is definitely coming to the table – even some bold colors," says Jochen Stähler, Marketing Director of the Hotel & Restaurant Division. "With 'Genesis by Affinity' we're making a real counterpoint to white and offer homes all over the world more inspiration for presenting meals with a real wow effect. That's why our new slogan is 'Color is the new white.'"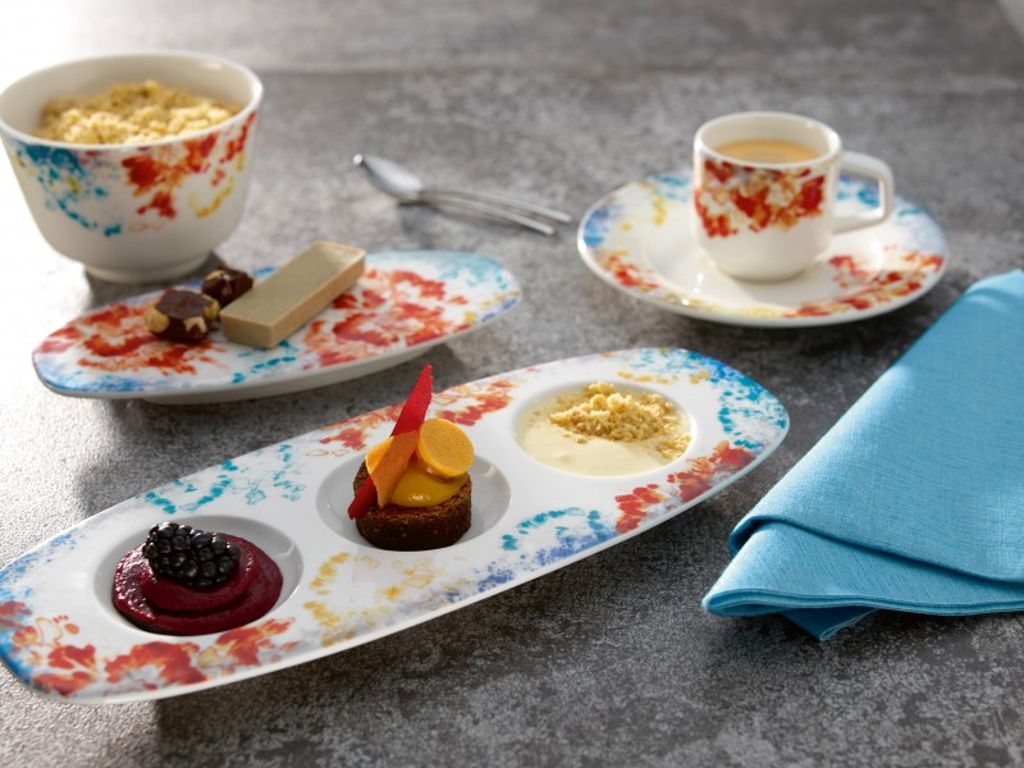 Powerful design, multifunctional and at home all over the world
The uses of Genesis by Affinity are many. Depending on the environment the décor is new and individual again and again: exciting at the buffet table, trendy in casual dining, colorful in vacation hotels, surprisingly fresh in business hotels, stylish in designer hotels and inviting in the lobby or the café…
But Genesis by Affinity also continues the philosophy of the undecorated versions of Affinity: the dish concept has a powerful design, it's multifunctional and so robustly made that it is optimally prepared for the various challenges in the kitchen and service. And that's the case around the world, on every continent and in every kitchen.
The design of Affinity is dedicated to round and oval forms with a bit of finesse, which gives the dishes a discreet and stylish look. The pure white series consists of a total of 71 different articles, many of which are stackable. Beyond the basic set there are additional products like multi-tiered service plates, compartment plates, cloches and dispensers. With Genesis by Affinity now 29 decorated articles are being added including cup and plate variations, bowls, platters and pitchers out of which a complete table setting can be made or which can be combined with pure white Affinity pieces.
All pieces of Affinity and Genesis by Affinity are dishwasher, microwave and oven safe. The high-quality premium porcelain is so durable that Villeroy & Boch provides a 10- year warranty for flatware covering chipping. And Affinity is part of the AAA program (Articles Always Available), which ensures the availability of the core articles of the series.