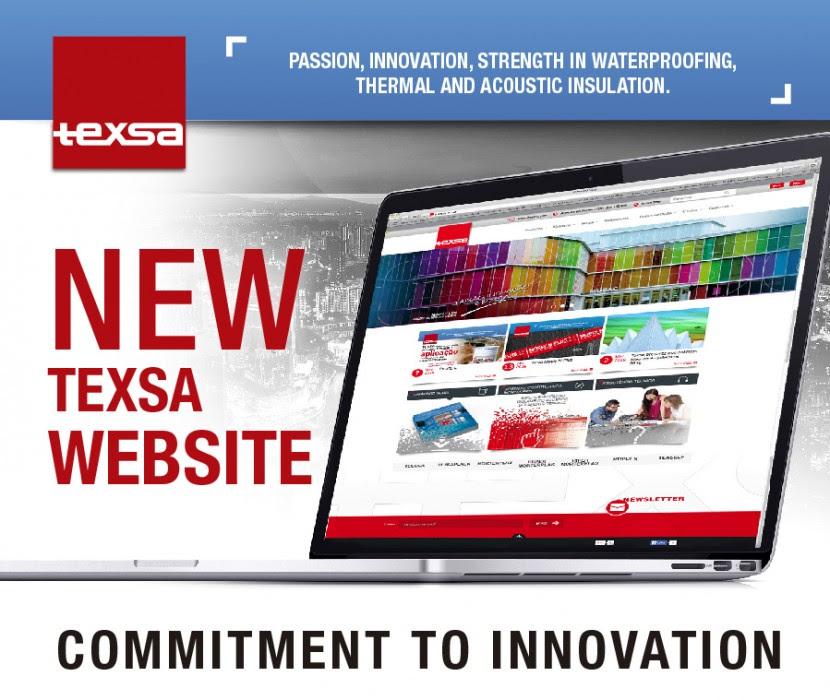 Passion, innovation, strength in waterproofing, thermal and acustic insulation. Texsa launches its a new website: commitment to innovation.
Texsa manufactures, markets and distributes products for waterproofing, thermal and acoustic insulation, as well as the corresponding auxiliary materials for each of these fields. Texsa's work is closely linked to the building sector with important contributions, in the way of advances that have acquired worldwide recognition. Architects, engineers, applicators and distributors from all over the world have collaborated closely with Texsa Systems to obtain new products and systems capable of overcoming the architectural challenges of the 21st century.
Texsa has production sites in Castellbisbal (Barcelona), where its headquarters are located, in Cervera (Lleida) and Alpiarça (Portugal).
Texsa is an industrial company serving the building, refurbishment, distribution and civil works sectors, with products and
systems that are adapted to their various needs. The product range includes the following:
 Asphalt and synthetic membranes for waterproofing
 Waterproofing paints and resins
 Products for thermal insulation
 Products for acoustic insulation
 Drainages and geotextiles
 Auxiliary products, accessories and complements
Texsa is present in over 36 countries. In its bid to serve the building market and thanks to its R&D
department, Texsa is equipped to adapt its various products to the local regulations, which although quite global can vary as far
as testing or systems regulations. All the products manufactured by Texsa are certified by AENOR, bear the CE marking and the majority of the products have Technical Approval or European Technical Approval (ETA).
Texsa is part of the world-leading Group in manufacturing waterproofing solutions for construction, focussed on sustainable
development and has more than 100 years of experience.
Our group currently employs 5,200 professionals, with a turnover of 1.8 billion euros in 2013, it has 34 production sites and 60
operating subsidiaries. It is present in 90 countries, 7 R&D and innovation centres and 18 training centres in 5 countries.
Our performance is based on:
A passion for the work carried out in all departments and guided by the values of integrity and respect as a basis for the relationship with our customers, suppliers and generally with the entire building sector.A commitment to focus all our efforts on excellence, demonstratingvalue judgments, professionalism, stringency, professional discipline, perseverance, a team spirit and a customer-oriented attitude.A commitment to environmental responsibility. We orient our activities and growth within the context of sustainable development,aiming to reduce environmental damage as much as possible.
Innovation and business opportunities, boosted by the independence and skills of our employees, the efficient production of high-quality products, technical support to the industry, the synergy between the company's various sectors, the joint work between the marketing and R&D departments, which enable our wide and innovative range of products to respond to any market need in any part of the world.
The strength of belonging to a well-established group, with a long history of success and which is recognised world-wide for the quality of our reliable, long-lasting and efficient products and systems.These are the basic principles of our performance, which allows us to fuel our mission to lead in the areas of production,development and product sales in order to meet and exceed the needs of our markets.