Today we highlight Villeroy & Boch, offers individual bathroom solutions, such as the rooms of the hotel 25hours Bikini and public areas 2theloo in the Bikini Berlin shopping center.
Bikini Haus was built in Berlin in the 1950s as an architectural statement expressing a new dynamic of freedom, lifestyle and consumption. The building was created from individual constructions such as the Hotel 25hours located in this building since autumn of 2013, and the Bikini Berlin shopping center that was inaugurated in April of 2014; And together form part of a large complex.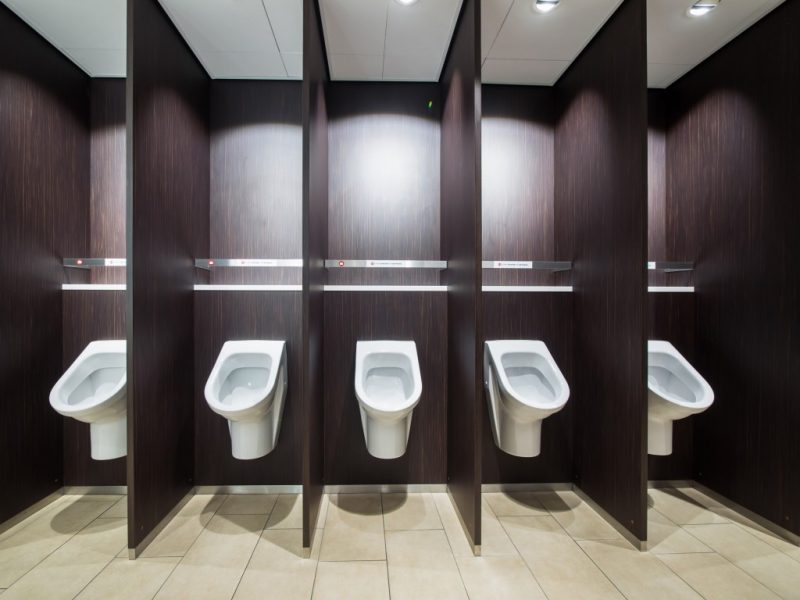 Hotel 25hours Bikini
In collaboration with the designers, a hotel has been created that plays with the contrasts between nature and metropolis. The restaurant and bar on the top floor, with a circular terrace, overlooking the capital and the zoo, are a great attraction.
The 149 rooms are divided into six categories and two themes. From the rooms called Jungla, guests can admire the monkey house and elephant enclosure of the Berlin Zoo. The rooms have warm, natural colors and are based on natural materials according to the theme. The other half of the rooms are called Urban and offer guests a panoramic view of the Berlin metropolitan area. These rooms are equipped with street furniture and are inspired by the creative and modern side of Berlin.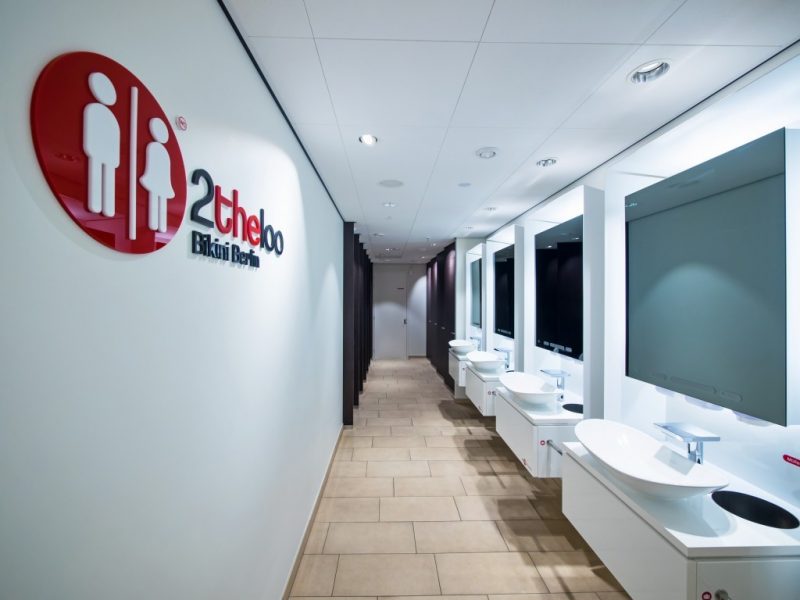 The bathrooms are equipped with high quality toilets from Villeroy & Boch from the O.novo collection. They stand out for their attractive and modern design of clear lines and symmetrical and oval interior forms, that fuse harmoniously with the design of the rooms. Thanks to softClosing technology, the toilet lid closes very slowly and quietly, while the quickrelease technology ensures that the seat can be removed quickly and easily to clean it.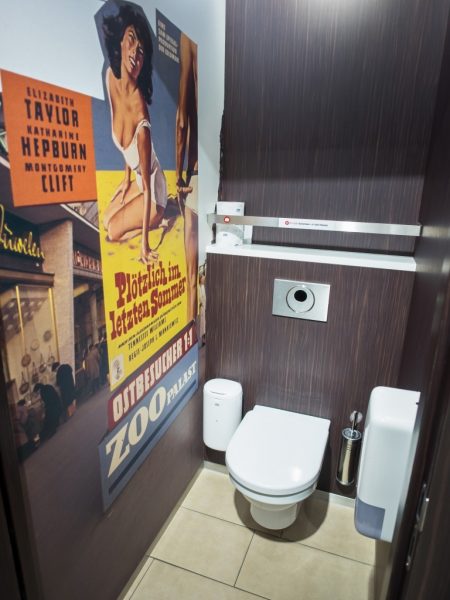 2theloo public toilets in the Bikini Berlin Shopping Center
Since completion of its renovation in April 2014, approximately 17,000 m² of commercial space is available for sixty boutiques and restaurants on three floors, which invite people to shop, stroll and enjoy.
The gigantic panoramic windows are a highlight in the commercial center as they allow a direct view of the rocky enclosure of the apes, as well as a large terrace of 7,000 m2. The public health areas of this spectacular shopping center are managed by 2theloo's service.
They provide toilets that are equipped with high-quality Villeroy & Boch toilets: My Nature collection toilets and toilets and urinals from the Architectura collection, equipped with the innovative CeramicPlus surface, thus satisfying the special requirements of hygiene and cleanliness in these public spaces.