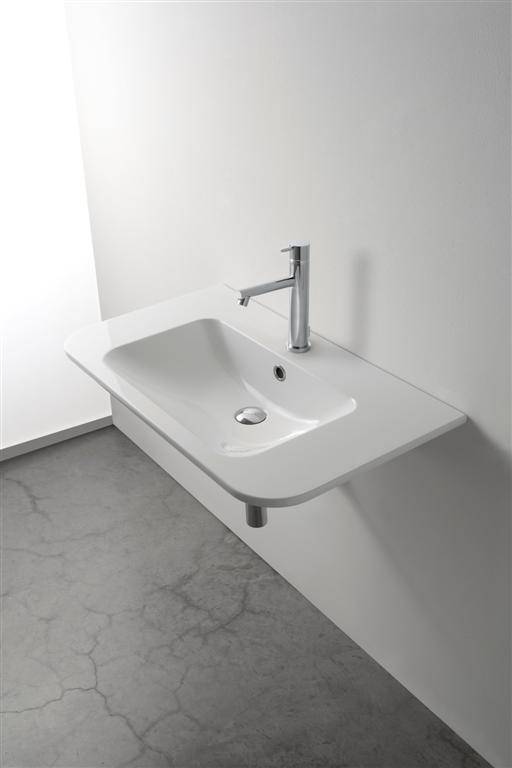 Bowl +: it is a project complete with washbasins, units, mirrors and bathroom fittings in floorstanding and wall-mounted versions. Elements that flit between art and industrial products, creating the perception of a creative flow in constant motion. The design is decidedly original, characterised by slimline edges, a source of inspiration for the collection as a whole.
Recessed washbasins Stone, Genesis and Concept: supplement the Stone, Genesis and Concept collections. Four new elements to provide the user with an even more complete range.
Basins Genesis: Attractive, small and practical. The new Genesis elements are truly unique. A touch of originality in the bathroom fittings scene.
Genesis Argento: Formal cleanliness, an ergonomic design and aesthetic research are the key words of the new Genesis Argento and Genesis duo.
Basins Stone: Although severe in appearance, these three objects have actually been designed for a modern and linear environment.