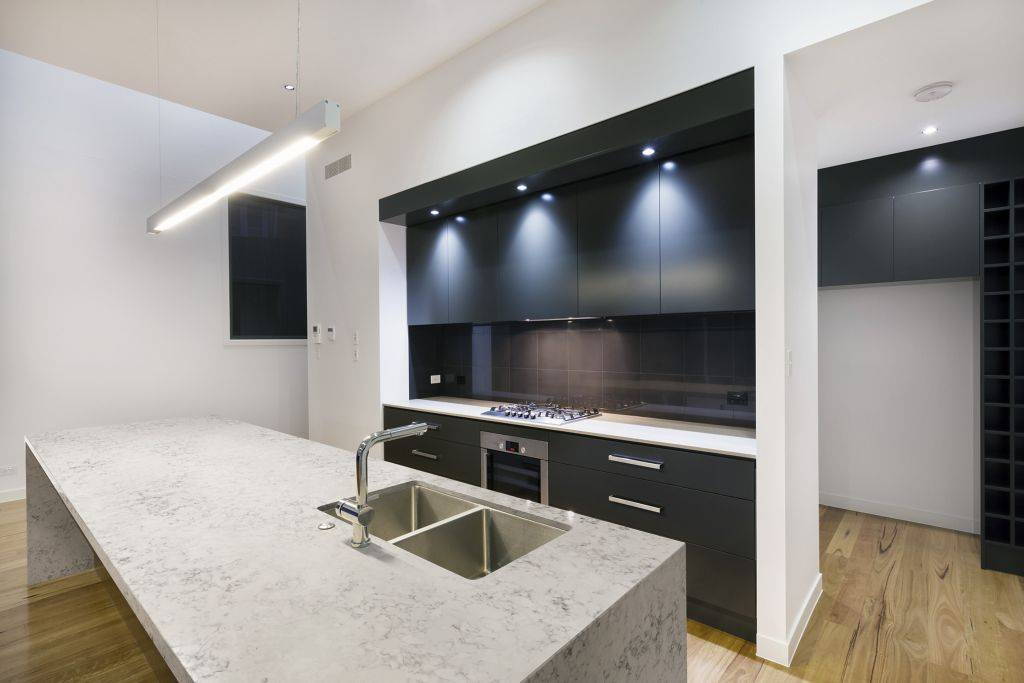 Silestone® by Cosentino, worldwide leader in quartz surfaces, presents Nebula Code, a new series of five colours that represent an evolution of the popular series Silestone®Nebula.
Moving forward in cutting-edge design, the new colours Hélix, Pulsar, Daria, Istmo and Dreis are inspired by the appearance and harmony of natural stone, with rich veins and a sense of movement that have come as an innovation in quartz surfaces. The tones of Nebula Code are characterised for being warm and natural, ideal to create the striking environments at the forefront of design.
The excellent work carried out by the Cosentino R&D department with the most advanced technology has resulted in a unique and distinct product for each customer, owing to the random, unrepeatable and original pattern of each vein in each creation.
In addition to its uniqueness, depth and beauty, Nebula Code ensures the performance and reliability of the unique product that is Silestone® by Cosentino, which possesses extraordinary characteristics such as hardness, resistance to impact and scratching, extremely low absorption and an exclusive bacteriostatic property that improves its hygiene.
The new Nebula Code colours, which will be available in the Polished and Suede textures of Silestone®, will go on sale summer 2013.
Hélix: White and familiar. Helix balances its dominant off-white colour with the natural suggestion of the vein. The careful construction of these patterns is offset with multiple shades of gray, giving it a classic and pure appearance.
Pulsar: Brightness with a hint of colour. The colour Pulsar by Cosentino symbolises the whiteness of pure quartz with veins that combine grey, beige and mustard hues. A classic option with an unforgettable hint of light
Daria: Uniform discretion. The light browns with stokes of beiges and pinks express a certain simplicity in its pattern. Daria is the essence of subtle harmony for surfaces that can be adapted to an extensive palette of environments
Dreis: Elegant style. Dreis seeks the serene warmth of brown tones. With predominant dark shades as the foundation, the original and natural veins provide the clarity needed to provide a stylish and exclusive contrast.
Istmo: Environmental mimicry. The high chromatic adaptability of Istmo and its mimicry with a wide range of environments, make it the precise choice to create unique and beautiful environments.