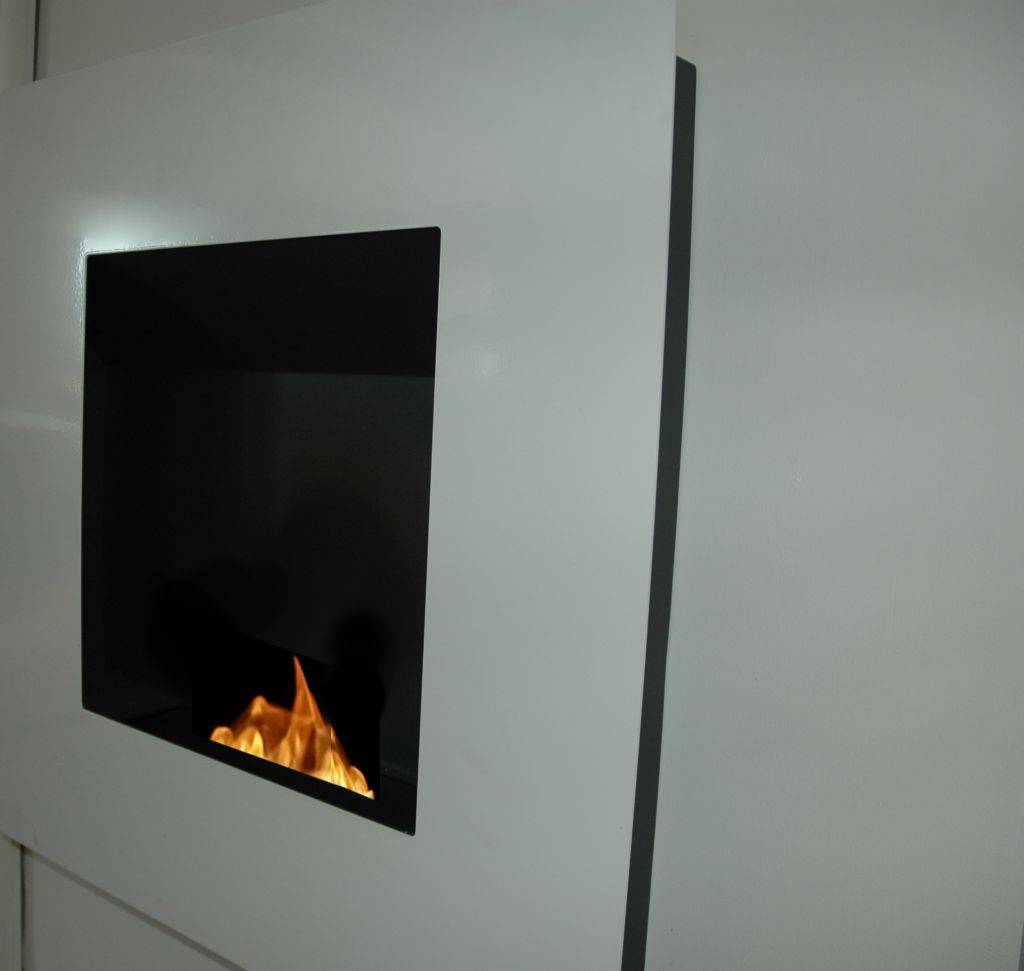 Purest expression of Made in Italy, Slim is the new bio ethanol fireplace proposed by Brandoni in this edition of Cersaie
tradeshow. An innovative "concept of fire" into only 12 cm thickness.
Developed from the work and creativity of Brandoni Engineering, the new suspension model Slim is hanged on the wall like a picture and does not need a smokestack because the fuel is bio ethanol, a fuel completely odorless and absolutely safe.
Slim is proposed as an unique design essential for embellishing the environment. A steel frame, available in a rich range of colors, frames the flame emitted from the burner: the finishes cover the range of Ral colors that allow you to answer all the needs of furniture.
In Slim, the heat becomes an expression of design to contemplate the intimacy of the house, in the hall or in the room of a hotel, a spa, in a garden or on a terrace: the magic of fire gets everywhere. Slim avoids having storage of wood and irritating fumes and dust, as well as it is very easy to install.
The Brandoni catalogue of Bio ethanol fireplaces includes models mounted, a solution for every need, heating and furniture.