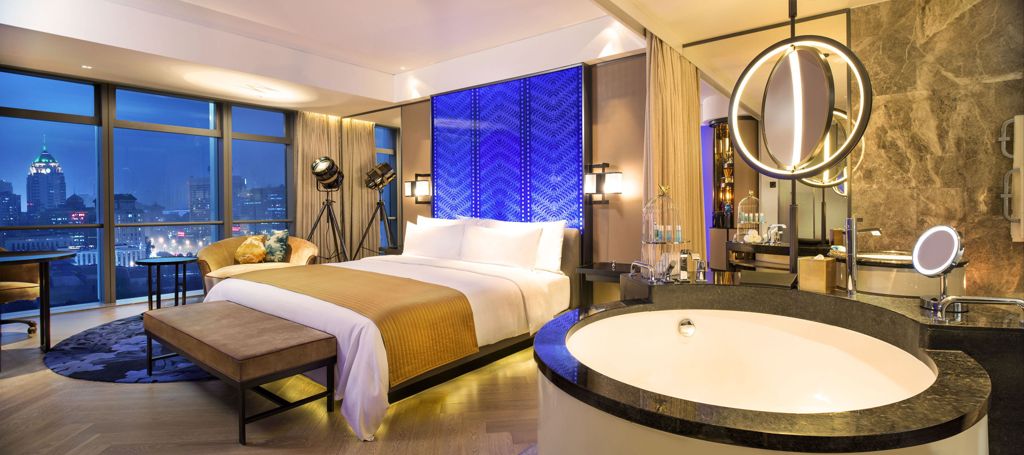 In this occasion we explain you that, as a partner in the international projects business, Villeroy & Boch offers solutions of bath systems. This is also the case of the bath areas of the W Beijing Chang'an hotel in Pekin, opened in 2014. So, with a contemporary architectural style, the Beijing Chang'an five star hotel  is located near to places such as the Forbidden City or Tiananmen Square.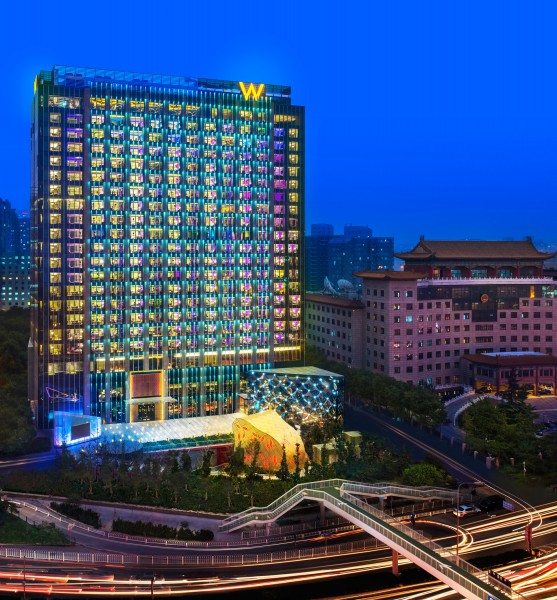 The hotel offer to its visitors a wellness and luxury oasis thanks to the indoor heated pool, the sauna, the gym, or the Shiatsu massage, among other services, as well as design bathrooms eqquiped with a shower cubicle, a bathtub and an accessible shower. The public bathrooms are design with coloured surfaces, clever ilumination effects and high qualith modern pieces of Villeroy & Boch: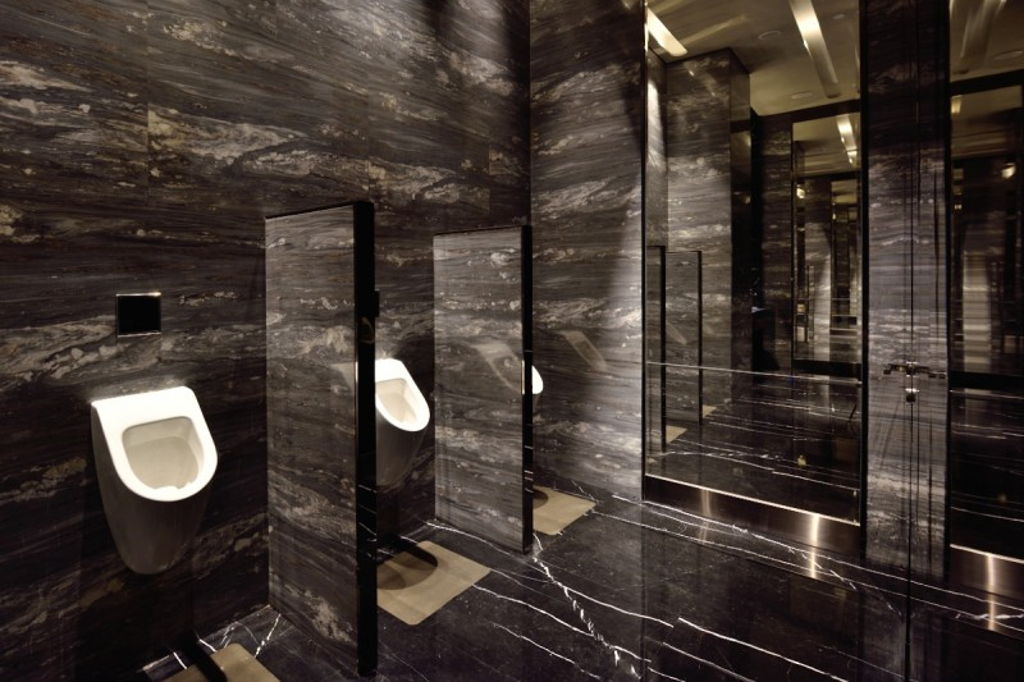 The sinks of the  Loop & Friends range which offer flexible combinations thanks to its simple design and four geometrical shapes: circle, squared, rectangle and oval in different versions of intallation and sizes, on the one hand; and toiltes, sinks and accessories of the Architectura range on the other hand, that are designed according to the special needs of plumbers, interior designers and architectos. It should be highlighted the DirectFlush toilet, technical innovation of the company that, thanks to its design without edges it is easy to clean and it is specially hygienic. For that reason it is ideal to use in places that have higher cleanliness requirements, such as public places. Men's toilets are equipped with range Subway, that combine a modern and functional design.