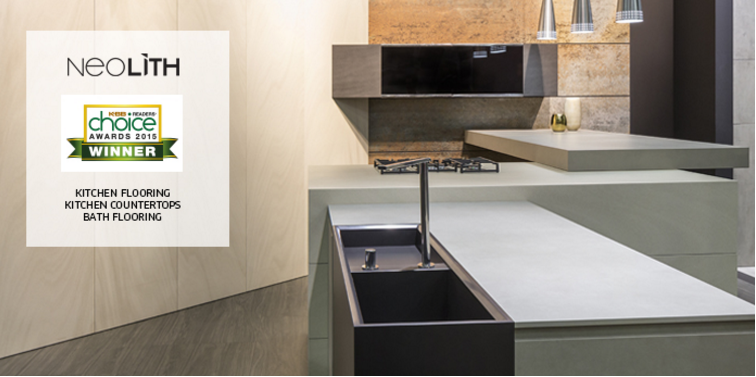 The work of the manufacturer of Synthesized Compact Surfaces, Neolith by TheSize, has been recognized with the award KBB Reader's Choice Awards Winner and thanks to the votes of its readers and and attenders to the tradeshow Kitchen and Bath Industry Show celebrated in Las Vegas.
In the third edition of this awards, Neolith has obtained awards in three categories: Kitchen Floor, Kitchen Worktops and Bathroom Floor.
This recognition is a proof of the investigation and technology invested in the development of Neolith and that convert it in the lasting, sustainable and clean coating brand.
Finally, the delivery ceremony will be celebrated during the next edition of KBIS in Las Vegas in January 19 to 21.