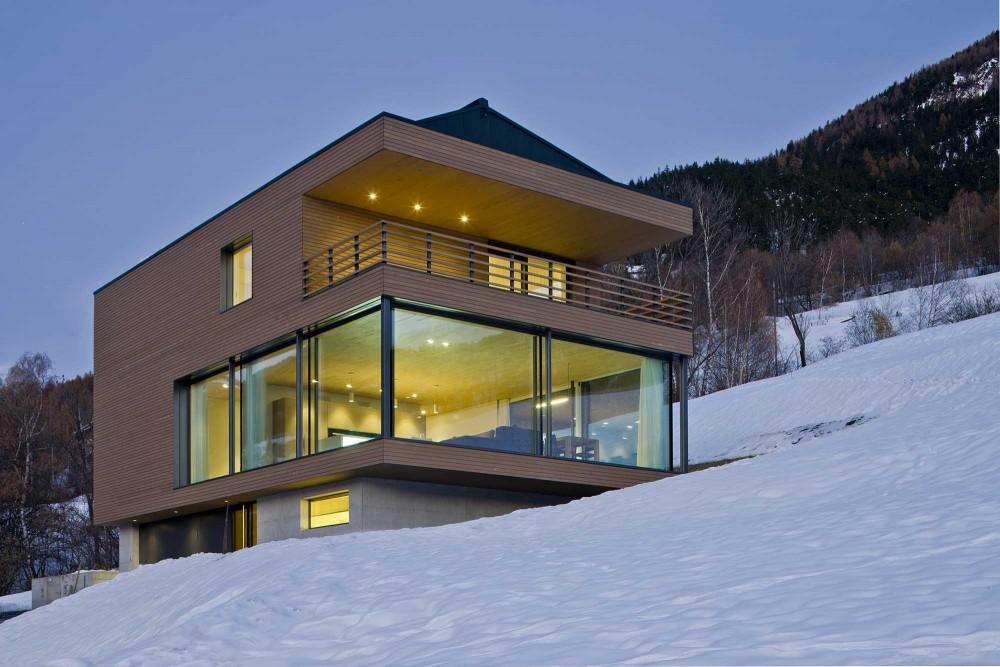 Once again, LG Hausys shows one of its projects made with the acrilic stone Hi-Macs. In this case it is a house located in Termen (Switzerland) that has excepcional views to the Pennine Alps, thanks to the large glass walls of the first floor. A house that counts with a simple and box-shaped structure of wood, built on a base of concrete and which stands out of the hillside. In this way, this combines perfectly tradition and modernity thanks to the wood and high technology materials such as Hi-Macs acrylic stone.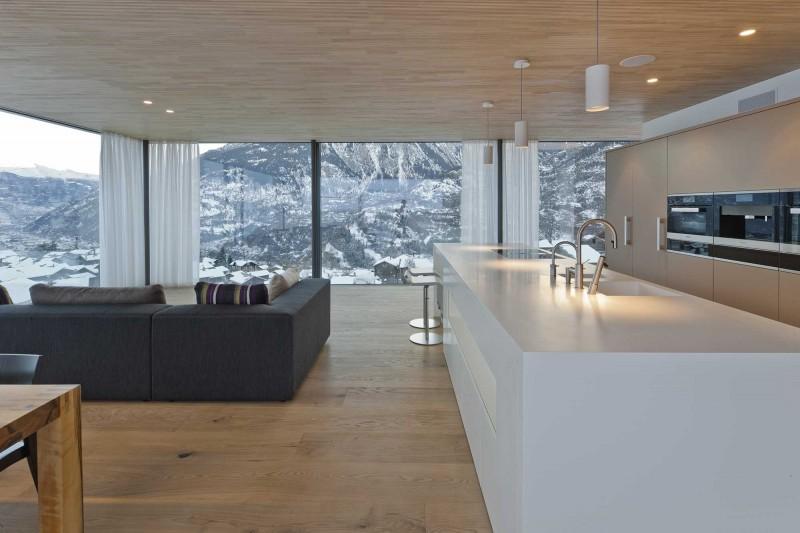 About the different rooms of the house, it should be noted on the first place the kitchen, composed of a kitchen island with white panels made in Hi-Macs Alpine White and a backlighted glass. A design that is complemented with simple furniture also made with Hi-Macs, in this case in the tonality Babylon Beige, and that converts this room in a essential part of the house. About this, it shoud be noted too that offers to those that are cooking an exceptional panoramic view of the mountains.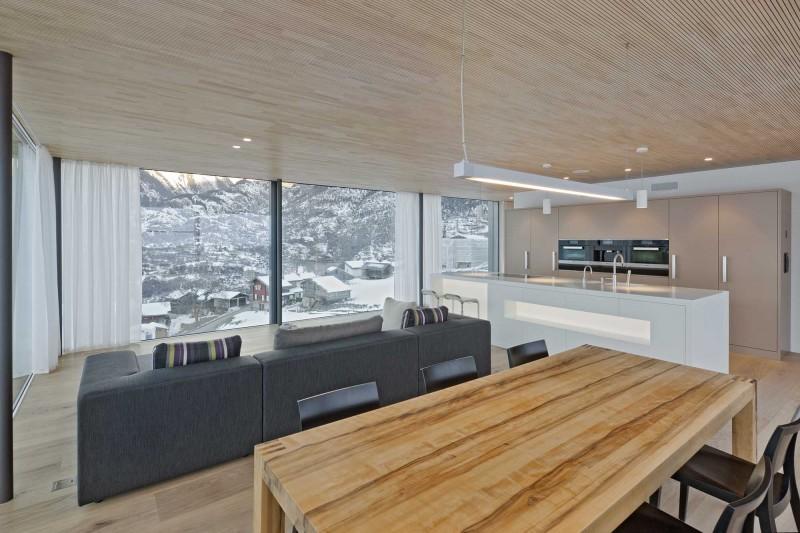 Other rooms in which this acrylic stone has been included are the bathrooms, where in one of them for the walls it has been used Hi-Macs Babylon Beige, which is mixed in a natural way with the floor of the shower. But this material has also been used in the bathroom of the second floor, specifically for the shower and the bathtub and in the tonality Alpine White.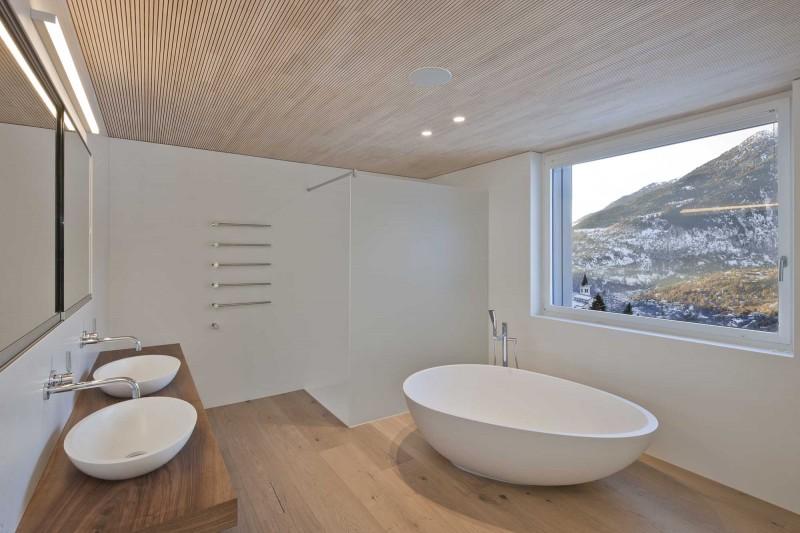 In this way, as the owner of the house Werner Bertchold highlights "Hi-Macs is warm, soft and pleasant to touch". "The material is really easy to clean and care and, also has a duration of decades".