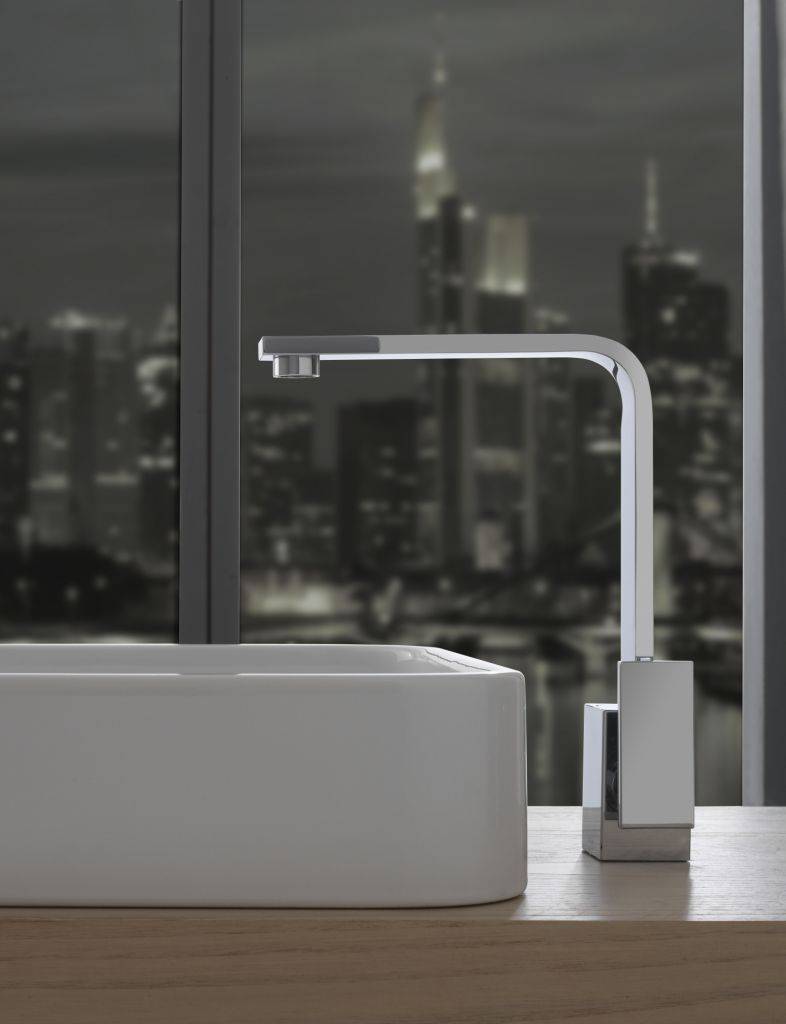 Unique objects, which reveal the deep connection between the being and the nature which surrounds us. Emotions, which are inherent in the material, create a simple design with a big impact.
This is TARGA, one of GRAFF's faucet collections, another example of the philosophy "less is more". Smooth and slightly convex handles surround the spout of the widespread version. The washbasin mixer uses a softly bent lever, which is perfectly aligned to the basis of the mixer. Modern and elegant, TARGA is outstanding.
The collection is available in polished chrome, steelnox, black and white. TARGA's faucets: washbasin mixer and vessel mixer, freestanding washbasin, widespread washbasin, wall-mounted washbasin-mixer, wall-mounted shower system with hand shower and showerhead, freestanding bathtub versions, deck-mounted bathtub mixer and bidet.
All elements of this collection are premium design products, with a high level quality standard. GRAFF belongs to the first companies in the faucet manufacturing sector, which invested in the cooperation with famous designers and belongs to the few corporations which at the moment have still new projects allowing them to grow economically as well as in terms of design.